Mid-South Control Line is a Global Supplier of hydraulic control lines, TEC Cables, and Cable Protectors. Starting business in 1989 the Mid-South offering was one of the first to focus on these components as a product line. We will differentiate in the marketplace by providing customized solutions to our customers. The success of our employees is critical, as they are the daily interface to our valued customers. We will strive to find the right balance between business growth, and a work culture that our employees will thrive in and that our customers recognize.
THE MID-SOUTH PROMISE
At Mid-South Technologies, we make it our mission and promise to position our offerings and resources in such a way to support our customers in every step of the project. Whether the project is large or small, we'll work with you from your project's conception to completion, utilizing our unique staff of industry leaders with over 150 years combined experience. Through the integrations of our business offerings and processes we ensure our customers fair pricing, quality focused, dependable deliveries, and the ability to consistently deliver on those critical performance indicators.
We look forward to the opportunity to support your next winning proposal. You win, we win!
Working with you. Working for you.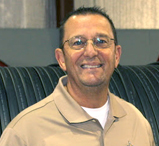 Rick Lore Sr. serves as the President of Mid South Technologies. Rick started his career in the oil & gas industry 30 years ago as the Sales Manager for Baker CAC. In 1989 Rick branched out on his own and founded Mid South Control Line. In 2008 Mid South Control Line was acquired by RathGibson where Rick served as President of the downhole oil & gas sector before retiring in 2010. After a short stint in retirement Mr. Lore decided to acquire Mid South Control Line in May of 2011. Rick studied at Nicholls State University.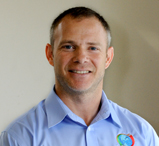 Jessie Cochran
VP & General Manager
Jessie Cochran serves as Vice President & GM for Mid South Control Line where he supports and directs the strategic initiatives of Mid South Technologies. Jessie has been in the Oil and Gas industry for 12 years and has served in various sales and management roles with Mid South Control Line and RathGibson. Prior to taking the role of Vice President & GM Jessie was the Global Business Development Manager in which allowed him to gain valuable experience into the global needs of our strategic customers. Jessie studied at Northwestern State University.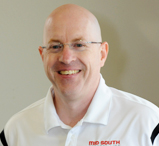 Cliff Westwood
VP of Manufacturing
Cliff Westwood serves as Vice President of Manufacturing to Mid South Control Line where he oversees Manufacturing, Engineering, and the Quality functions of day to day business. Cliff began his oil field career 15 years ago. Cliff's prior job experiences include Process Engineering, Quality Management, Plant Engineering Manager, Product Line Manager and Business Unit Manager. Prior to Cliff joining Mid South Control Line in March of 2012 he was the Vice President & GM for RSCC Wire & Cable. Cliff received his B.S in Metallurgical and Material Science Engineering from Illinois Institute of Technology. Cliff also has a M.B.A. from Carnegie Mellon University.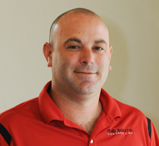 Blaise J. Cobert
Manufacturing Manager
Blaise Cobert serves as Manufacturing Manager for Mid South Control Line.
Blaise joined Mid South Control Line in March of 2000 as a welder. During Blaise's 14 years he has held many critical roles in the business from Welding technician, Shipping and Receiving Manager, Project Manager, Sales, and Quality Technician. His intimate knowledge of the inner workings of the operation serves him well in his new role. Blaise received an Associate degree from Southeastern Tech.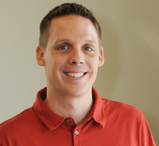 Justin Chandler
QHSE Manager
Justin Chandler joined Mid South Technologies in October of 2013 as QHSE manager. Justin's main duties include: Oversight of ISO 9001: 2008 compliant Quality Management System, Oversight of all quality inspections, Oversight in negotiation of customer requirements, and developing and overseeing HSE initiatives. Prior to joining Mid South Technologies Justin held the position of Quality Manager for Baker Hughes. Justin holds a B.A. from King College in Bristol, TN.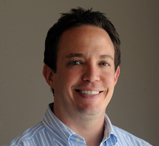 Richard E. Lore, JR.
Business Development
Rick Lore Jr. joined Mid South Control Line in August of 2004, and is responsible for Business Development for Mid South Control Line. He has over 10 years experience in the oil and gas industry and has served in various sales and operation roles at Mid South. Rick studied Business Administration & Finance at Louisiana State University.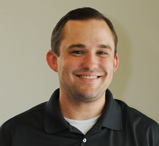 Ryan Lore
Business Development
Ryan Lore started his career with Mid South Control Line in August of 2007 and is responsible for Business Development of the Control Line division. Ryan joined the Mid South team after attending Louisiana State University where he received his B.A. in Mass Communications. Ryan has held several positions in his time at Mid South ranging from operations to Account Management.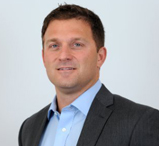 Brad Whitfield
Business Development
Brad Whitfield serves as Business Development manager for Mid South Control Line. Brad joined Mid South in 2017. He has approximately 15 years' experience in the Oil and Gas industry in both drilling, completions, and well construction. Prior to joining Mid South, Brad's time has been spent working directly with Operators, National Oil Companies, and Oilfield Service Companies globally, with an emphasis in the Americas, Middle East and Southeast Asia both offshore and onshore. Three years of his career includes field installations on offshore and onshore rigs assisting with the drilling and completions of wells. He is an active member of SPE and IADC. Brad graduated from Appalachian State University with a Bachelor's of Science degree.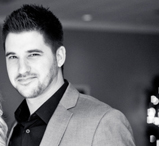 Richard Baudier
Process Engineer
Richard Baudier serves as Process Engineer to Mid-South Control Line. His job duties are widely seen throughout the company where he oversees extrusion processes, deals with product design and CAD operations, and supports the sales team with technical service to operators and service companies. While earning his B.S. degree in College of Science, Petroleum Engineering from Louisiana State University, Richard worked for Mid-South Control Line where he assisted various parts of operations. His schooling has also leant him the opportunity to work in offshore operations as a Production Intern.
MISSION STATEMENT
It is our purpose to operate a profitable business by providing our customers quality products and services that meet the demands of the global Oil and Gas Industry. We strive to deliver these products and services at a competitive price, on time, and with superior customer service while providing a safe working environment.
These products and services shall meet or exceed all customer requirements and expectations. We will strive to achieve continual business improvement through the use of a Quality Management System (QMS) based on the ISO 9000 standard.
Working with you. Working for you.